About Us
TAKEnergy was formed in 2021 by five Calgary business leaders who share a passion for manufacturing and implementing innovative green technologies that reduce Greenhouse Gas (GHG) emissions. We believe in finding sustainable solutions that provide needed energy, while reducing our environmental impact.
We have partnered with several technology providers to bring solutions that help our clients achieve their environmental targets. We specialize in Expander technologies that take wasted energy from pressure letdown applications and produce green, zero emission power. This can offset or replace grid power to run facilities, or produce enough power to be sold to the grid.
We consider it our responsibility to promote a clean and healthy environment and therefore offer the best in low carbon power generation solutions that can guarantee a reduction in carbon footprint and thereby preserve our environment for generations to come.
VISION
Our vision is to lead widespread industry adoption of complimentary, cost-effective green power solutions that utilize advancements in Expander technology.
MISSION
Our Mission is to provide clients with practical, clean and environmentally friendly power production from traditionally wasteful processes in a capital responsible manner.
MEET OUR TEAM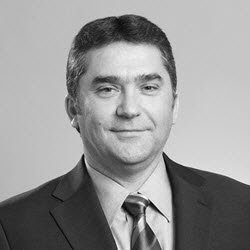 James Cleland
President
James is a seasoned executive with over 30 years of experience in manufacturing, oil & gas and government. He has a passion for innovation and manufacturing and has successfully led small businesses as well as divisions for multi-national companies such as GE. He started his career in precision metal fabrication and then spent several years with Alberta Economic Development, designing and implementing growth strategies to help Alberta's metal fabrication industry expand in the early 2000's. Most recently, he was President of Firemaster Oilfield Services and still serves on their board of directors. James has an executive MBA from the University of Calgary.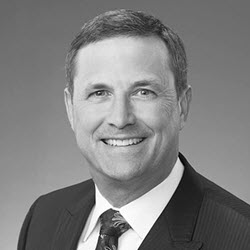 Doug McNeill
Executive Advisor, Strategy & Marketing
Doug has over 40 years of experience in the global energy industry. He recently retired as Chief Strategic Officer at The Stream-Flo Group of Companies, where he still serves on their board of directors. Doug began his career with Nova Corporation and then joined Stream-Flo Industries as a Design Engineer. He held several key roles at Stream-Flo, including a two-year assignment in Jakarta, Indonesia. Doug is on a number of Boards including the Canadian Manufacturers and Exporters (Alberta), and is Past Chair, of the Petroleum Services Association of Canada. He graduated from Oregon State University with a B.Sc. in Mechanical Engineering and is a graduate of the Corporate Governance College, Directors Education Program.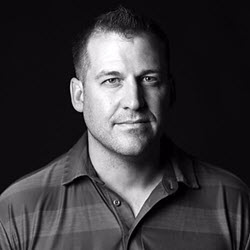 T.M. Gunderson
Executive Advisor, Engineering & Technology
T.M. is a professional engineer with design, field, and operating experience. He has over 20 years' experience in clean energy/energy conversion, pipeline and facility design across Canada and the USA.
He also brings years of experience in identifying opportunities in processes to generate clean power with renewable and thermal energy developments. He has worked on most of the geothermal power plant designs in Canada and is a subject matter expert in low carbon energy development and has made presentations to industry groups, executive boards, government departments and investors.
Mr. Gunderson is a professional engineer registered in Canada and the USA. His educational background consists of a Masters degree in Mechanical Engineering from the University of Alberta, Petroleum Engineering Technology Diploma from Northern Alberta Institute of Technology (NAIT) and a Chartered Professional Accountant from CPA Alberta Chapter.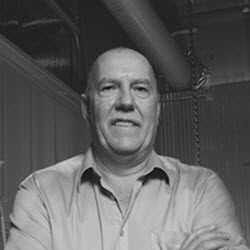 Chester Nagy
Executive Advisor, Manufacturing & Finance
Chester is an accomplished leader in the Calgary manufacturing and energy community.  He brings over 40 years of business experience in steel manufacturing and business management. He founded, built and sold Plains Fabrication & Supply over the course of 29 years, which included a $17mm state of the art fabrication center.  Beyond his experience in fabrication, Chester's high drive and diverse experience expanded his financial acumen to accounting management, financial controls, budgets and financial planning.  In 2016 he was named by JWN as one of the top 6 most Influential People in the oilsands industry.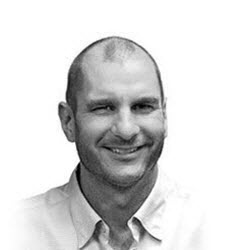 Jeff Litster
Executive Advisor, Manufacturing and Engineering
Jeff's passion for manufacturing and machining spans close to three decades. In 2006, he co-founded Fidelity Machine and Mould Solutions, which has grown into the largest mould making machine shop in Western Canada. He still serves as the President and General Manager of Fidelity. Jeff is a graduate from the Mould Making program at Ontario's St Clair College and he has accumulated extensive experience in many sectors such as Automotive, Aerospace, Energy and Plastics. Jeff holds advisory roles in several industry groups, volunteers with local academic institutions, and uses his passion for business and manufacturing to help others in the community. In 2012, Jeff was recognized as one of Calgary's Top 40 under 40.